Pediatric Dental Checkups & Teeth Cleanings – Northampton, MA | Amherst, MA | Greenfield, MA
Top-Notch Cavity Protection with a Light Touch
Like the Academy of Pediatric Dentistry, our team at Treehouse Pediatric Dentistry strongly recommends bringing children into one of our locations for their first appointment by the time they turn one. Additionally, we happily welcome new patients through the age of 12, and we, Dr. Tremblay, Dr. Yang, Dr. Sheraz, and the rest of our dedicated staff, treat existing patients through young adulthood. Our top priority is to set your little one on the path toward lifelong oral health as early as possible, and routine dental checkups and teeth cleanings will be sure to help them stay on track. Contact our Northampton, Amherst, or Greenfield, MA pediatric dental practice today to schedule an appointment!
Why Choose

Treehouse Pediatric Dentistry for Pediatric Dental Checkups & Teeth Cleanings?
Practice Led by Board-Certified Pediatric Dentists
Dental Team with Years of Pediatric Experience
Dental Insurance & MassHealth Welcomed
In-Depth Dental Checkups for Kids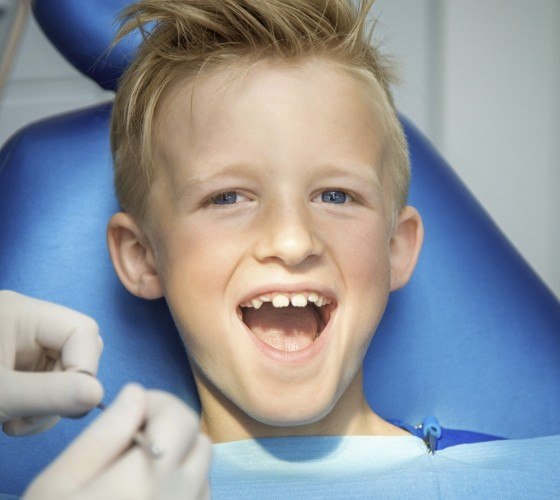 During your child's oral evaluation, we'll be as thorough as possible while keeping our approach very gentle and ensuring anxiety is minimized. One of our dentists will closely inspect the surfaces of each existing tooth and the gum line, looking for any signs of decay or damage. Potential developmental concerns will also be noted and dealt with when possible so that treatment can be simple. We'll explain what we see in a friendly and understandable way so that your little one can feel at ease. If needed, we can review treatment options with you to ensure that problems are dealt with quickly and effectively.
Refreshing Teeth Cleanings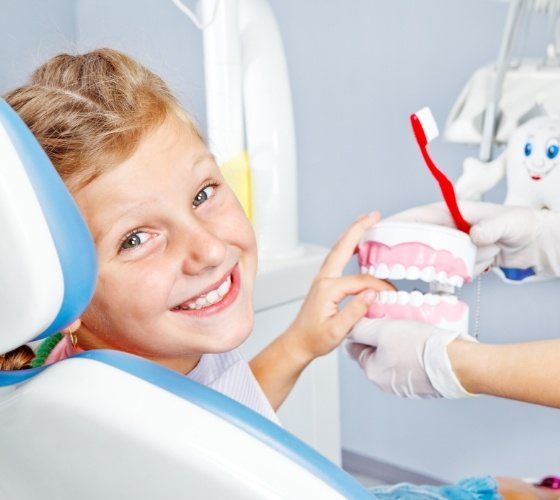 Our dental hygienists are thoroughly skilled and experienced working with children, and they carry out a comfortable teeth cleaning for your son or daughter that leaves their smile feeling great. During this process, any plaque and tartar that has formed over their teeth and the gum line will be removed. This routine treatment reduces the risk of cavities and other oral health problems caused by decay. If your child is too anxious or excited to sit still for their teeth cleaning, we may recommend sedation dentistry as a calming agent.
Oral Hygiene Instructions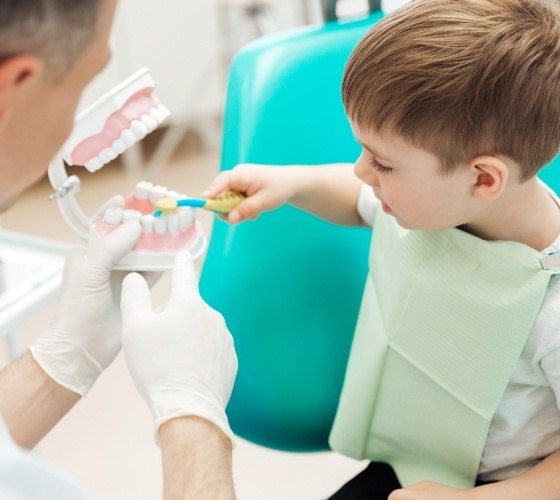 Another important part of your child's routine appointments at Treehouse Pediatric Dentistry is our instructions (first to the parents, then to the children themselves) for how to care for teeth and gums at home with oral hygiene. Here are some helpful tips:
Begin teaching your child to brush his or her teeth when they're around the age of two or three. Before then, use a small toothbrush that's designed for children and a very tiny dab of fluoride-free toothpaste to gently clean your baby's first tooth or teeth.
It can be a challenge to teach toddlers how to brush their teeth, but supervision is key. Brush your teeth as your child brushes theirs and offer "help" when they don't get it quite right. Set up a routine!
Flossing should begin when your child has two teeth that have no visible space between them. Dr. Tremblay, Dr. Yang, Dr. Sheraz, and the rest of our team members can show you the proper technique during a visit.