Pediatric Preventive Dentistry – Northampton, MA | Amherst, MA | Greenfield, MA
How We Protect Your Favorite Smile
When it comes to maintaining great oral health and happiness, prevention is very important, and even more so for children with smiles that haven't reached their full potential just yet. Here at Treehouse Pediatric Dentistry, our team is happy to offer a wide variety of pediatric preventive dentistry services that are designed to keep potential issues as minimal as possible. You can feel comfortable knowing that your child is in the hands of trusted specialists like Dr. Tremblay, Dr. Yang, and Dr. Sheraz, and we have plenty of experience creating a fun, comfortable atmosphere every time your family visits. Contact us today in either Northampton, Amherst, or Greenfield, MA to schedule an appointment!
Why Choose

Treehouse Pediatric Dentistry for Pediatric Preventive Dentistry?
Multiple Board-Certified Pediatric Dentists on Staff
Friendly, Long-Serving Dental Team
Dental Insurance & MassHealth Welcomed
Dental Checkups & Teeth Cleanings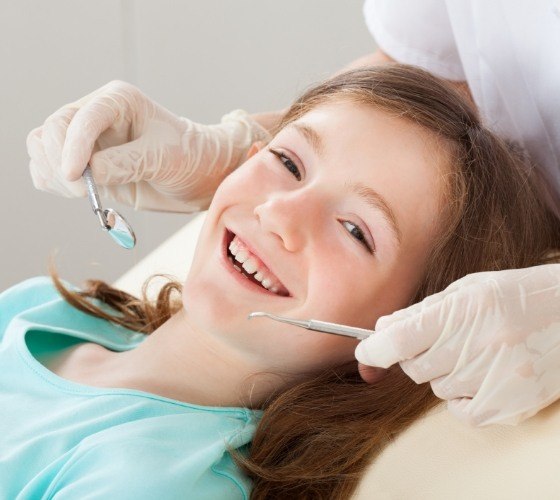 We recommend that children are brought in for their first dental appointment by the age of one. They should then attend subsequent dental checkups and teeth cleanings every six months.
Learn More About Dental Checkups & Cleanings
Oral Cancer Screenings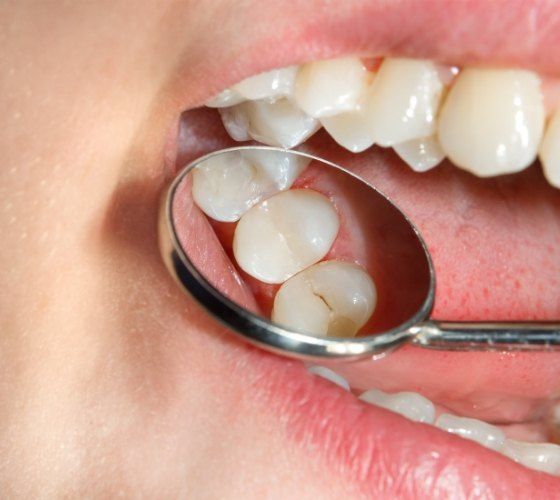 Oral cancer is a dangerous, even deadly condition that often isn't located until in its later stages. With routine screenings for older patients, our team works to provide a concrete diagnosis very early on. This way, treatment has a much higher rate of success. Our oral cancer exams include thoroughly searching the mouth for tell-tale signs that indicate cancerous cells, such as white or red spots, sores that bleed easily, and lumps or thickened areas in the soft tissue.
Silver Diamine Fluoride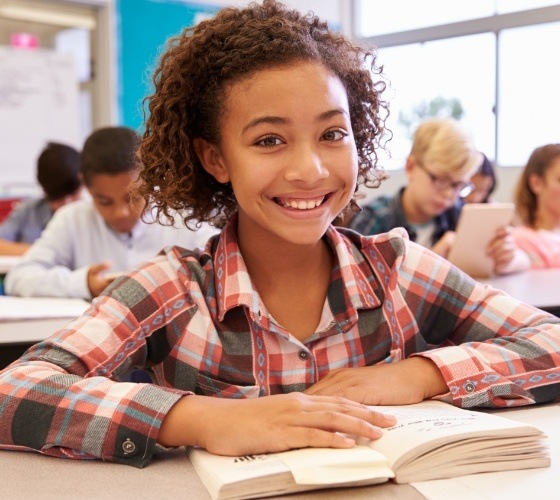 Is your child too afraid of having a traditional dental filling placed? At our pediatric dental office, there's another solution available that not only removes the filling process altogether, but actively stops the growth of tooth decay in your child's tooth. With silver diamine fluoride, a powerful alternative to traditional fillings and stronger than traditional fluoride, we can make your child's visit much more comfortable and save their natural tooth from decay, so they can keep smiling with ease!
Learn More About Silver Diamine Fluoride
Fluoride Treatment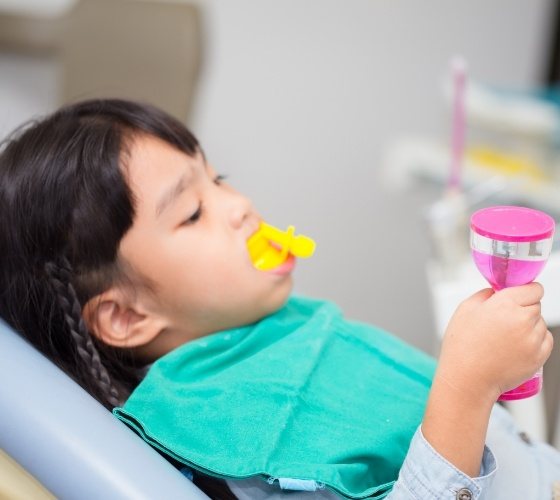 Most children get enough fluoride through drinking tap water or using fluoridated toothpaste, but some can benefit from a professional treatment. For this, we simply apply a thin paste to the teeth during their teeth cleaning, which quickly fortifies their enamel against cavities. We recommend this for all children, but especially those who regularly develop tooth decay.
Dental Sealants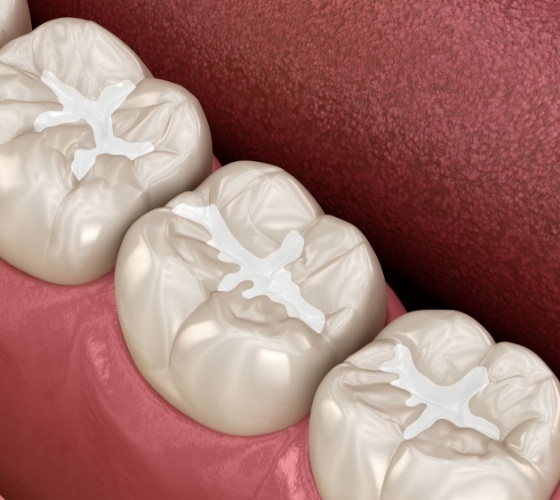 In order to better prevent bacteria and food particles from sticking to enamel, Dr. Yang, Dr. Tremblay, and Dr. Sheraz can provide dental sealants. These pieces of tough plastic material are directly painted over chewing surfaces, effectively sealing the area and minimizing the threat of decay. With proper care and maintenance, your child's dental sealants can last up to 10 or 15 years!
Non-Nutritive Oral Habits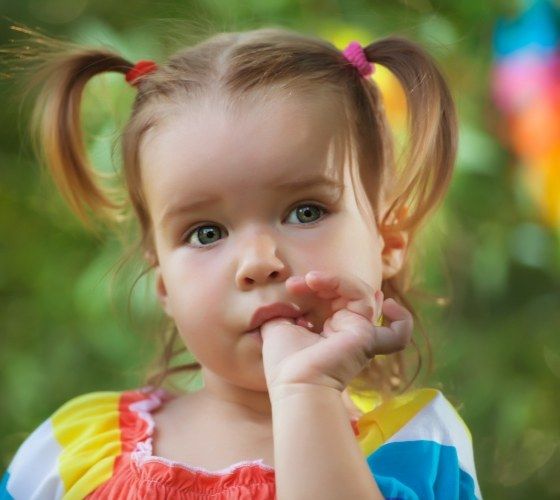 Digit sucking is a common habit among infants, and one that usually sticks with children until they reach the age of six. It's a harmless activity initially, but potentially serious oral health issues can begin to arise if young patients pass this age and continue the habit as their permanent teeth emerge. Parents can help to discourage them by providing motivation in the form of little rewards. If it continues, our team is available to provide you with more effective techniques.
Tooth Eruption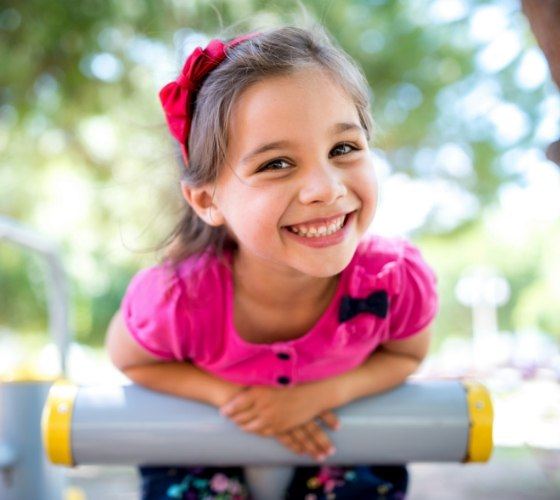 Your child will begin to receive their baby teeth when they're about six to eight months old, while permanent teeth typically make their first appearance at the ages of five or six. If your little one doesn't exactly follow this timetable, there's no need to worry – everyone's smiles have their own unique schedules. During their regular dental appointments here in Amherst, Northampton, or Greenfield, our pediatric dentists can let you know if there's a problem that needs our professional attention.
Preventing Tooth Decay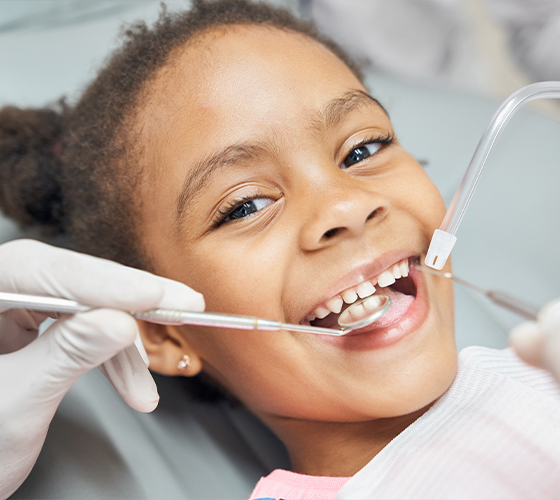 Tooth decay is a constant threat to oral health that patients of all ages need to be aware of. For children, an overabundance of sugary or juicy sweets can be a strong cause of decay, and babies who go to bed with bottles of breast milk or formula have a higher risk as well. During their regular dental checkups, our gentle dental team will professionally clean your child's teeth and gums, as well as provide fluoride supplements as needed to fight dangerous bacteria.
Special Needs Dentistry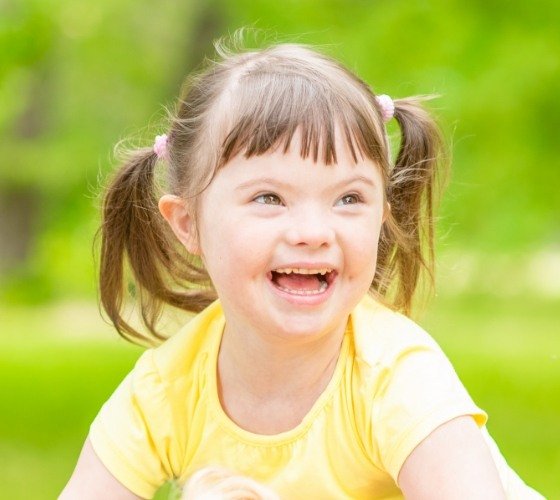 For parents with special needs children, everything is a little more complicated, including taking their little one to the dentist. Because our staff is led by pediatric dentists, our doctors and team members have the experience and training to effectively treat children with various mental, physical, behavioral, and sensory special needs. Just give us a call ahead of their appointment, and we'll do everything we can to ensure they enjoy a smooth and productive visit.