Digital Dental X-Rays – Northampton, MA | Amherst, MA | Greenfield, MA
Fast, Clear, & Safe
X-rays are a crucial tool when it comes to dental care. Our team at Treehouse Pediatric Dentistry can locate problems that may not be visible with the naked eye, such as decay on the inside of a tooth or issues with jaw alignment. In fact, our doctors, rely on them quite a bit when it comes to tracking the development of a child's smile and the teeth that haven't yet emerged through the gums. However, traditional methods for capturing X-rays involved many downfalls, including a tedious darkroom development, hazardous chemicals, and significant radiation exposure for young patients. Thankfully, our digital dental X-ray technology has transformed this process for the better, making it simpler and smoother than ever before! Please contact us today to schedule an appointment for your child at either our Amherst, Northampton, or Greenfield location.
It's Faster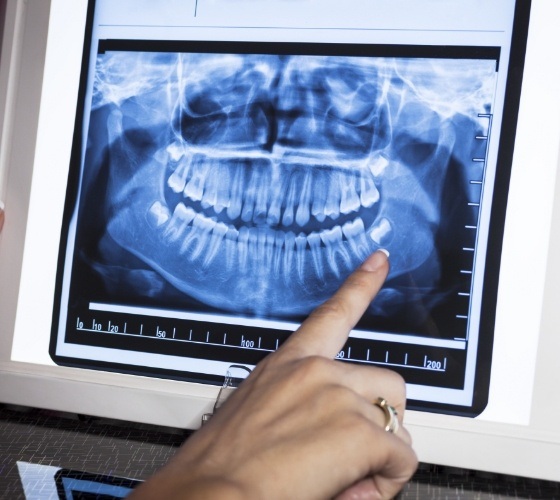 Instead of having to spend hours developing images with the fear that they might not turn out properly, digital dental X-rays are available in mere seconds. We'll place a small sensor in your child's mouth and capture the pictures we need; once finished, we can instantly display them on our chairside monitor for easy viewing.
It's Educational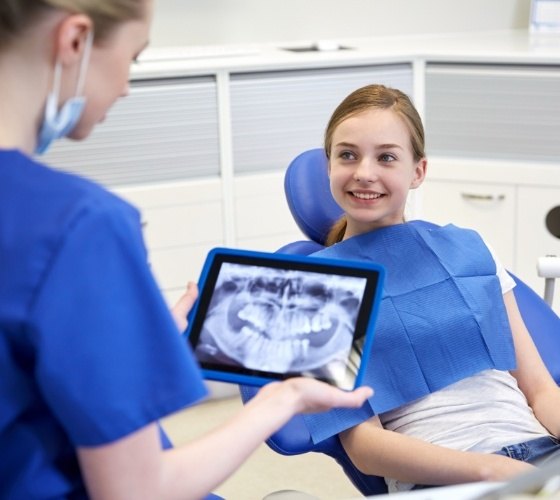 Being able to pull up X-rays while your son or daughter's appointment is still ongoing allows for excellent educational advantages. We can show them the structure of their smile, areas that may need further attention, and what needed treatments will accomplish. It's even possible to rotate, magnify, and color-code the X-rays so that younger patients understand them more easily. Parents are welcome to take a look too!
It's "Green"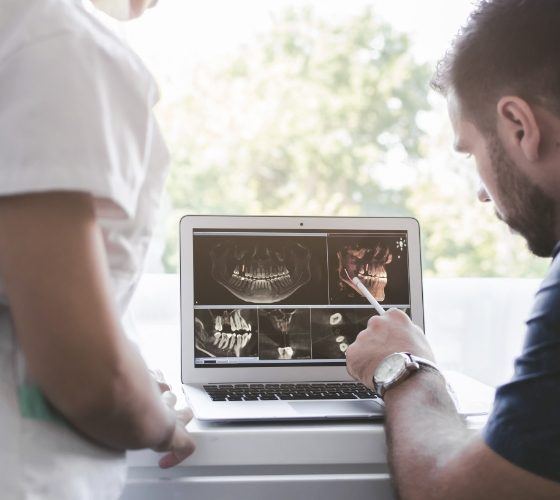 Digital dental X-rays don't require any film, hazardous chemicals, or physical images of any kind, making them a much more conservative and environmentally friendly option. They also eliminate the need for physical storage systems.
It's Convenient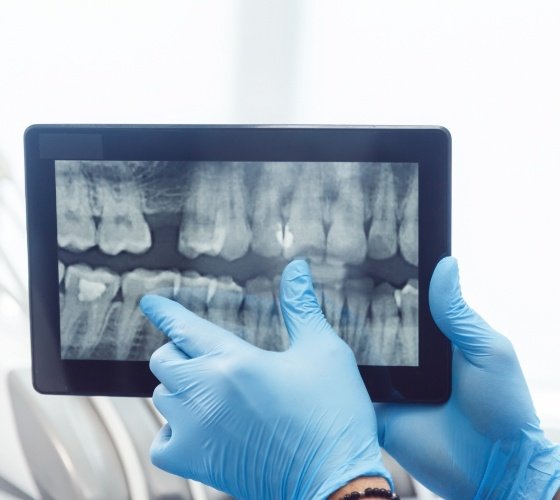 Does your dental insurance company need to see the X-rays? Are you taking your child to a surgeon or other specialist who's requested them? Transferring the digital files is simple and fast – no long wait times or tedious postal service required.
It's Safer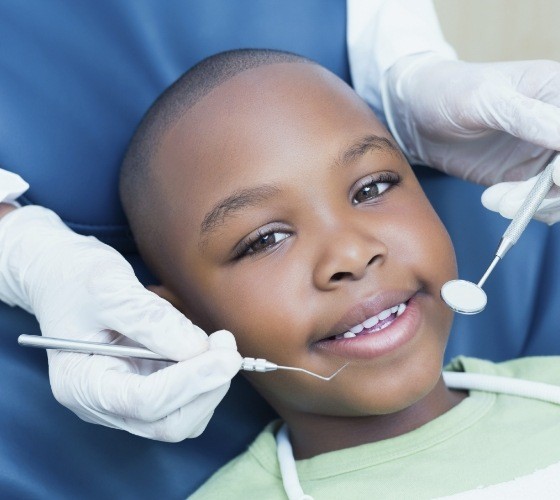 Radiation exposure is a big concern with traditional systems. Thankfully, digital dental X-ray technology captures images much more precisely, reducing the amount of radiation young patients have to experience by up to 90%!